Mediation with Gold Star Law – a NEW service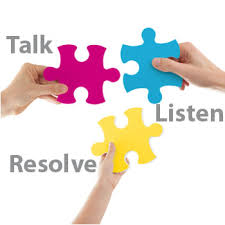 Gold Star Law now offers mediation and facilitation services.  Medication can be an effective way to resolve all or part of your case while saving on court and attorney expenses.  Parties may request a mediation before filing a lawsuit or after a lawsuit is filed but not yet resolved.  In mediation, a neutral third party, called a mediator, helps the parties work through the issues in their case.  The mediator does not advise or represent either party, but instead works with both parties to find a solution that both sides can accept.
Private mediation is conducted outside the court system and the court rules do not apply. It may be conducted before the filing of a lawsuit, or while the case is pending. The parties retain the mediator and agree on the issues to be mediated and the procedures that will govern the mediation session.
Mediations are especially common for family law disputes.  Family law mediators often work through property division with couples getting a divorce.  They may also resolve issues such as parenting time, child custody, domicile, or any other issues the parties may have.  Mediators can work directly with parties who do not have attorneys, or who choose not to have their attorneys present for mediation, to save on costs, or can work with parties and their attorneys at a mediation.  Private mediation without attorneys present may be inappropriate when there has been domestic violence or when one party dominates the other, unless adequate safeguards can be provided.
Some parties first retain counsel for assistance in preparing for mediation. It is not unusual for parties to attend mediation sessions without counsel until the last one or two when counsel's particular legal expertise may help the parties reach agreement on final issues. The decision on whether attorneys should be present depends on a number of factors, including the client's willingness and ability to speak up in mediation without an attorney present.
Many issues that are dealt with in mediation, such as setting up structures for co-parenting and future communications, do not have immediate legal implications. Client will not be signing off on any written agreement until the attorney has had an opportunity to review it.
Some parties may benefit from an attorney-mediator who is skilled and more of a "bottom-liner." Formal discovery is usually not necessary as parties are remarkably forthcoming in the environment of nonthreatening cooperation provided by early mediation.
A divorcing couple might reach an agreement on each issue that they are required to address in the judgment of divorce yet still fail to achieve an in-depth resolution. Often the needs and concerns of divorcing families transcend legal parameters. When those needs and concerns are addressed in mediation, the family will ideally achieve the sort of long-term solution that keeps them from returning to court.
Gold Star Law offers court-certified mediation for both divorce / family law and general civil matters, as well as facilitators for employment and other civil disputes.  Our rates a very competitive within the Metro Detroit area, and our mediators are skilled and knowledgeable.  To learn more about mediation with Gold Star Law or schedule a mediation, contact us.