A Tip from Our Auto Accident Attorneys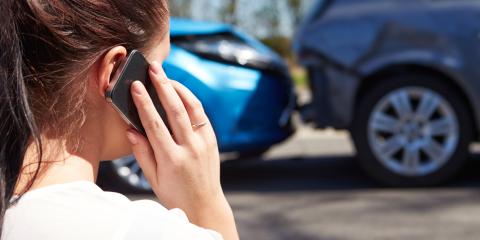 Being involved in an automobile accident can be traumatizing and frustrating. What are some steps that you can take to at least make the recovery process more manageable?
Most people hope to never be involved in a motor vehicle accident, so it's understandable that many have no idea what to expect after being involved in one.  With more than 35,000 auto accidents in the US each year, it's not a bad idea to at least be aware of the following steps that can be taken to help protect your entitlement to benefits under an auto insurance policy and the Michigan No-Fault Statute.
You should be sure to get the other driver's information, including driver's license and proof of insurance, and take photos of the scene.  You should also obtain a police report of the incident and document all correspondence with your insurance company.  Accident victims should seek prompt medical care for their injuries, and make sure that their physician knows that they've been in an accident.  It's important to have documentation of all hospital visits, diagnoses, prescriptions, time off work, and to request a disability certificate from a treating physician.  In the event that the other party fails to pay for any of the aforementioned, such documentation will be necessary to prove your damages in a lawsuit.
You should also note that an accident victim, who suffers debilitating injuries that prevent them from cooking, cleaning, bathing, and performing other self-care and household chores, may be entitled to reimbursement for the rendering of these household or attendant care services.  It is suggested that you put any agreement for these services in writing.  A simple handwritten agreement with your names, the dates and hours they attended to you, and the price they expect to be paid, will suffice.
Being in an auto accident is stressful enough. We would like to help you feel as comfortable and confident as possible about bringing a claim against your insurance company or the other driver in the event that either fails to cooperate.  If you've been in a motor vehicle accident and have questions regarding an insurance claim or how to make the other driver pay for the damages they've caused, contact Gold Star Law. We're dedicated to helping you recover the compensation that you deserve and are entitled to under the law.  Our personal injury and auto accident lawyers will help you make sure that the next steps you take are the right ones to get you your maximum recovery for your auto accident.