Coming to an Appointment with Gold Star Law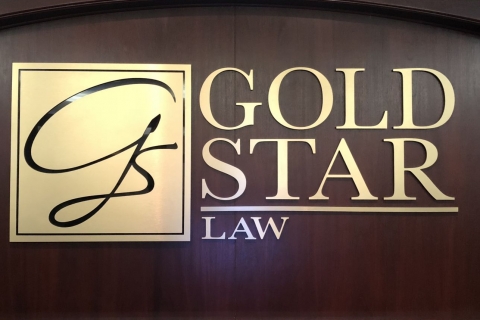 Once you've completed a phone intake with our office, the attorneys in our office will review all of your relevant information and determine whether or not you have a case that merits coming in to our office.  If they want to proceed, our paralegals will call you to set up a mutually convenient time where you can come in and meet with an attorney.
Here are a few tips to remember for meeting with the attorney:
-Remember to when your appointment is and to be on time;
-If you can't make your appointment, please, call to reschedule and/or cancel;
-Write out bullet points of any information that you want known about your situation. A lot of people are overwhelmed or intimidated by meeting with an attorney and tend to leave out information.  So, it's best to write out all of the topics that you wish to be covered;
-Arrive 15 minutes early to fill out some paperwork;
-Bring a photo id;
-Remember to bring any relevant paperwork to your set appointment so that we can review and
make the appropriate copies; when in doubt, bring it anyway and the attorney can determine if
it's important or not;
-If it's a wage and hour issue, it would be important to bring in any time sheets and/or
pay stubs that you have in your possession;
-If it's a sexual harassment issue, it would be important to bring in any type of documents
as to who the issue was reported to;
-If it's a wrongful termination issue, it would be important to bring in any sort of
disciplinary actions, handbooks, or write ups taken against you, such as any PIP (Performance Improvement Plan) information that you have;
-If it's a personal injury matter, it is imperative that you provide the following information:
-Specific information as to the date and time of the incident;
-Police Report Number and city that took the report;
-The date and time of the incident;
-If outdoors, what the weather conditions were like;
-If you sought out medical treatment, the specific name and location of the
medical provider (ie:  If you saw Dr. Smith at Henry Ford, it would be very
difficult to order medical records from there without having a first name for Dr.
Smith and without knowing what city and/or location of Henry Ford);
-The more organized your documents are, the easier it will be for the attorneys to review everything;
-Be sure to bring any names, phone numbers and/or addresses of any other person that may
have information to the situation;
-If there is some information that you don't have, don't let that discourage you from coming in.
You can provide it at a later date;
-Please be prepared to be distraction-free for the time you are in your meeting.  If you have to bring young children with you, bring something to entertain them.  If you have any phone calls you have to make or take, arrange to have those occur before or after your meeting.
We look forward to meeting with you.