If You Need a Tough, Comforting Sexual Harassment Attorney, Contact Gold Star Law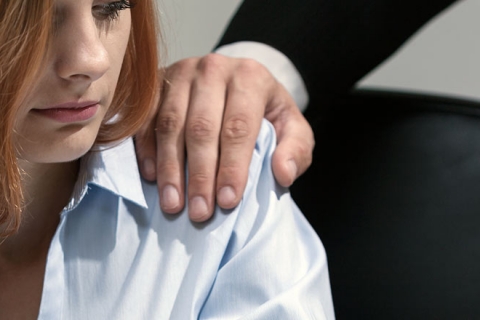 If you feel that you've been the victim of inappropriate remarks or requests at work, you need to speak with a sexual harassment attorney immediately. No matter their source – a coworker, a client, or a supervisor – these comments may create an uncomfortable work situation and, more importantly, are not something that you – or other employees – need to endure. Gold Star Law has years of experience with sexual harassment cases and will work with you to understand and rectify your situation.
Our sexual harassment attorneys will make sure that you understand your options. We'll ensure that you know that you can stop the treatment that you are experiencing and recover for your damages. With the experience, knowledge, and team necessary to aggressively pursue sexual harassment claims, we are also aware of how delicate these situations are. You can count on us to approach your case – and you – with compassion and understanding. But, we'll also get tough when we need to: we won't back down or kowtow to your employer's threats or demands.
When you come to us for a consultation, you can be 100% certain that we will not alert your employer or discuss your case without your express permission. Our initial process is about building trust, understanding your claims, and developing a strategy. We will do everything in our power to ensure that your are comfortable with the process and will not proceed if you are not on board.
At Gold Star Law, we represent victims. Proper treatment in your workplace is an essential right and we will work for you to ensure that you get the treatment and compensation that you deserve. If you believe that you've been the victim of workplace or sexual harassment, please contact us today to discuss your situation.