Mental Health in the Workplace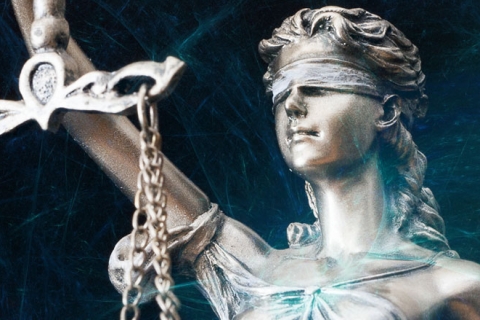 Mental health has become an increasingly pertinent topic, as the stigma against mental health issues has been slowly decreasing. Having certain mental health conditions as an employee is a protected status under the Americans with Disabilities Act of 1990. With these protections, employers cannot discriminate against or harass those with certain diagnosed mental health conditions who are able to perform the necessary functions of the job. Examples of discrimination in these cases would be refusing to hire, firing, refusing to give a promotion, or forcing leave of absence due to a mental health condition that qualifies as a "disability."
The U.S. Equal Employment Opportunity Commission outlines common questions that those with mental health conditions may have about employment law. Those who have mental health conditions may be able to request reasonable accommodations so that they can still perform the "essential functions" of their jobs, provided that it is not an undue hardship for the employer. The employer does not have to give every accommodation that the employee requests, and the employee must be able to do the essential functions of the job with or without an accommodation (meaning that the employer does not have to completely eliminate a part of the job that is considered to be "essential" if there is no way at all that an employee can do it even with an accommodation.) It is best for the employee to ask for reasonable accommodation as soon as they possibly can.
Employees requesting accommodations for mental health conditions do retain some right to privacy, as HIPAA prevents employers from disclosing private health information to people who do not need or have a right to know it. However, an employer does have a right to certain information if being asked to provide an accommodation, such as the nature of a disability and the employee's restrictions.  An employer can also request medical certification to confirm information that it needs to provide an accommodation.
In addition, employees with certain mental health conditions can be provided with health plans and benefits from their employer under the Mental Health Parity and Addiction Equity Act (MHPAEA), as is outlined on the U.S. Department of Labor's website. This act requires that insurers make sure that financial requirements, such as co-pays or deductibles, and treatment limitations that are applicable to mental health conditions and substance addiction issues are no more restrictive than the limitations applied to insurance coverage of most other medical or surgical benefits. MHPAEA does not require that those with mental health receive insurance coverage, but rather mandates that if an insurance plan is offered that covers medical and surgical benefits, mental health, and substance addiction, that the limitations of the plan are the same for both medical/surgical benefits and mental health/substance addiction benefits. MHPAEA does not apply to employers with 50 or fewer employees. The U.S. Department of Labor website has more detailed information about compliance assistance and the MHPAEA.
If an employee with a mental health condition is being harassed because of that mental health condition, then they need to report harassment to the employer immediately, as the employer cannot be held accountable until they are aware of the situation.
More information is available on the following government websites:
https://www.dol.gov/general/topic/health-plans/mental
https://www.eeoc.gov/eeoc/publications/mental_health.cfm
If you have questions about being harassed or discriminated against because of a mental health condition, or any other questions about employment law, please contact Gold Star Law.