Statistics on Employment Discrimination Claims in Michigan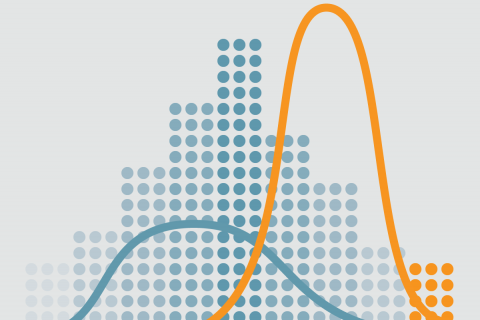 What kind of employment discrimination charge was the most common in Michigan in 2017?
According to the Equal Employment Opportunity Commission ("EEOC"), 2489 individual Michigan claims were filed with the agency in 2017. This makes Michigan 12th in the nation for all EEOC filings (for reference, Michigan has the 9th largest population in the country).
The EEOC is an organization that enforces federal laws that make it illegal to discriminate against an employee because of that person's race, color, religion, sex, national origin, age, disability, or genetic information. It also enforces laws that prohibit retaliation, which is when an employer does something to get back at an employee for complaining about or taking action in response to discrimination. To initiate an employment discrimination lawsuit, the first step is often to file a charge with the EEOC, even if you already have an employment lawyer representing you. Your discrimination lawyer will often provide guidance in getting the EEOC charge filed.
So what was the most common employment discrimination charge filed with the EEOC in 2017? According to the EEOC's 2017 statistics, 986 retaliation charges were filed in Michigan last year, making it the most common EEOC claim for the year. The next most frequent claim was for disability discrimination, with 831 charges, then race discrimination with 779.
Here is a chart showing how many charges the EEOC received in Michigan for each type of employment discrimination claim:
| | | |
| --- | --- | --- |
|   | 2017 Total Charges | % of total state charges |
| Retaliation | 986 | 39.6% |
| Disability | 831 | 33.4% |
| Race | 779 | 31.0% |
| Sex | 664 | 26.7% |
| Age | 505 | 20.3% |
| National Origin | 157 | 6.3% |
| Religion | 114 | 4.6% |
| EPA | 35 | 1.4% |
| Color | 28 | 1.1% |
| GINA | 6 | 0.2% |
You may notice that if you add up the column for total charges, the number is more than 2489.  This is because an individual who files a claim with the EEOC may be complaining about more than one type of discrimination. For example, if you were sexually harassed at work, complained to your employer about the harassment, and were then fired because of that complaint, you might file one charge that claims both "sex discrimination" and "retaliation." Similarly, one person may be discriminated against for multiple reasons, such as being the victim of race discrimination, disability discrimination, and age discrimination all at the same time. When this happens and an employee files the claims together, the EEOC counts it as one individual claim and investigates and processes it as a whole, but for statistics purposes would count it as multiple types of employment discrimination.
If you have been discriminated against and need help, either with the EEOC process or with a lawsuit, contact Gold Star Law.
To see the rest of the EEOC's 2017 statistics, click here: https://www1.eeoc.gov/eeoc/statistics/enforcement/state_17.cfm