Welcome Maya to Gold Star Law's Team of Personal Injury Lawyers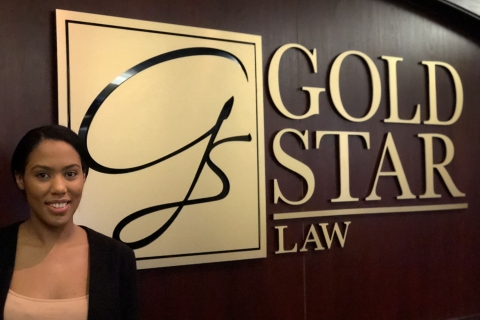 Gold Star Law is pleased to welcome Maya to our team of personal injury lawyers!
Maya is a graduate of University of Detroit Mercy Law School.  She also studied psychology at Grand Valley State University.  She most recently worked at a personal injury law firm and worked for the Washtenaw County Public Defender before that.  Maya will be joining our team of personal injury lawyers and helping out our employment law team as well.
The personal injury team focuses on cases including automobile accidents, police brutality, workers' compensation, slip and fall accidents, truck accidents, motorcycle accidents, and other situations where someone has been injured due to someone else's intentional or negligent actions.  Our personal injury lawyers work hard to get our clients the money they deserve for their injuries and the wrongs that have been done to them.  We are thrilled to have Maya start helping our personal injury clients in their time of need. If you've been injured in an auto accident, on someone else's property, at work, or in any other way, call Gold Star Law today to find out what Maya and the rest of our personal injury team can do to help you.
The employment law team focuses on cases including wage and hour disputes (such as not being paid time-and-a-half for overtime, improperly being paid on a salary basis, and not being paid for all hours worked), workplace discrimination (including disability discrimination, race discrimination, sex discrimination, religion discrimination, and age discrimination), sexual harassment, improper denial of medical leave, violation of employment contracts, and wrongful termination.   Maya will be helping our clients whose employers have done something illegal that puts their livelihood on the line.  If you need someone tough, knowledgeable, and caring like Maya, call Gold Star Law today to find out what we can do to help!
Welcome to the team, Maya!