Work with a Team of Experienced, Proven Employment Lawyers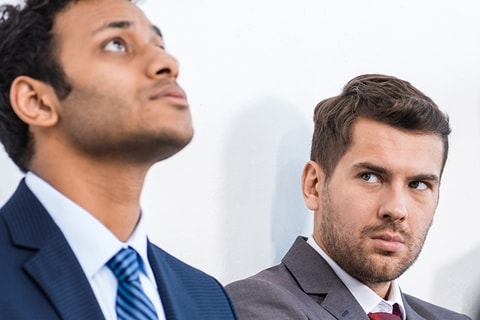 As employment lawyers, Gold Star Law represents individuals in a range of cases, including employment discrimination, sexual harassment, and wrongful termination. Having earned a reputation for our tough, uncompromising representation and personal, approachable style, we have a deep understanding of the common legal errors that employers make. With that knowledge, we are able to assist our clients in seeking the compensation, respect, and treatment that they deserve. In today's post, we're going to take a look at a few of our focuses and, more importantly, discuss how we can work with you to seek a favorable resolution in your case.
Sexual harassment
Gold Star Law understands how difficult it can be to discuss a sexual harassment case. Our team is committed to providing clients with comfort and assurance. We will work with you to learn about your claim and will never – under any circumstances – alert your employer or discuss your case with them without your permission.
Employment discrimination
If you've suffered discrimination based on your status as a member of a protected class, Gold Star Law's employment lawyers will strive on your behalf to recover lost pay, benefits, and loss of earning ability.
Wage and hour
When you work, you deserve to be paid. Both federal and state laws determine how much your employer is required to pay you. If you believe that they have violated this, you may be entitled to recover up to twice what was originally owed to you.
At Gold Star Law, we want you to know that we are here for you. Whether you believe that you're a victim of wrongful termination, sexual harassment, or anything in between, you can be confident that we'll work tirelessly to achieve a favorable outcome. To discuss your case, we encourage you to reach out to us today.